How to Style a saree
We all wish to look how to style a saree in every single day adorning the finest of outfits and accessories, don't we? And if it is a special occasion of our life such as our bestie's wedding or a destination wedding of our sibling, we want to be a head turner adorning the best of the sarees in the most stylish and exquisite fashion. To buy the latest Saree Collection, we know our destination is Kanchipuram Handloom Silks  as the brand offers a versatile collection of sarees from Kanjivaram to Linen and Soft Silk. But let's get you sorted with the various ways and styles to wear a Saree giving a twist to the most evergreen and stylish attire of women.
Come, let us take you through:
Pleated Saree drape
The pleated saree drape is one of the most common drapes that we see. Be it in bridal Kanjeevaram sarees or the heavy designer sarees pleated drapes work perfectly.  Cotton sarees are the most coveted saree for a pleated drape. No one can deny the elegance that pleated cotton sarees with a high neck blouse can give.
Floaty Or A Casual Drape
This is the easiest drape to have and to carry off. Pattu sarees, light weight sarees, net sarees basically all kinds of sarees can be draped casually with a pin or brooch securing the pallu. For a wedding guest saree this could be a great choice of drape as you will look casual and comfortable in those heavy sarees. How to style a saree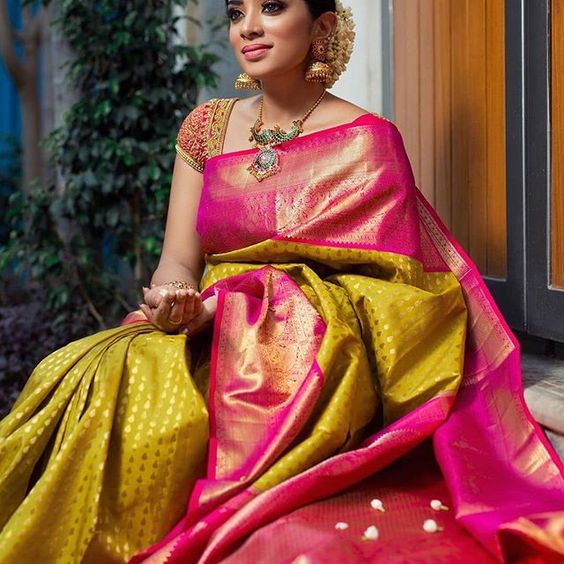 Low drapes
Now this style you must be spotting it on your favorite fashion celebrities and television stars. But it does look quite amazing with the pallu of the saree hanging a bit low from the waistline giving it a feel of a falling drape that is a huge trend this season. And if you have a svelte figure and a waistline, this should be your pick.  Because it's a complete head turner this wedding season. And this style looks oh so stylish on Kanjivaram and Banarasi Sarees.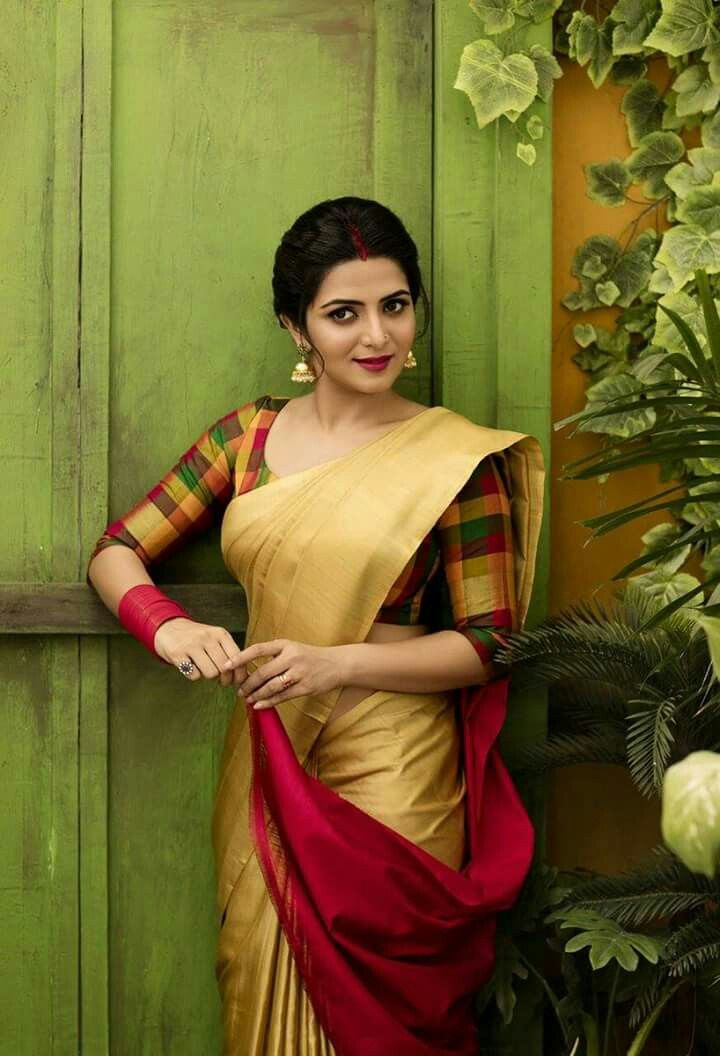 Add a modern belt
Break the monotony of the colors and regular saree drape by adding a belt over your saree. It can be a gold metal belt, sleek or a chunky leather belt; pick the best quality material and give a contemporary twist to your ethnic attire. It goes quite well on the printed and plain sarees. Mind you, pin up the pleated pallu on the blouse.How to style a saree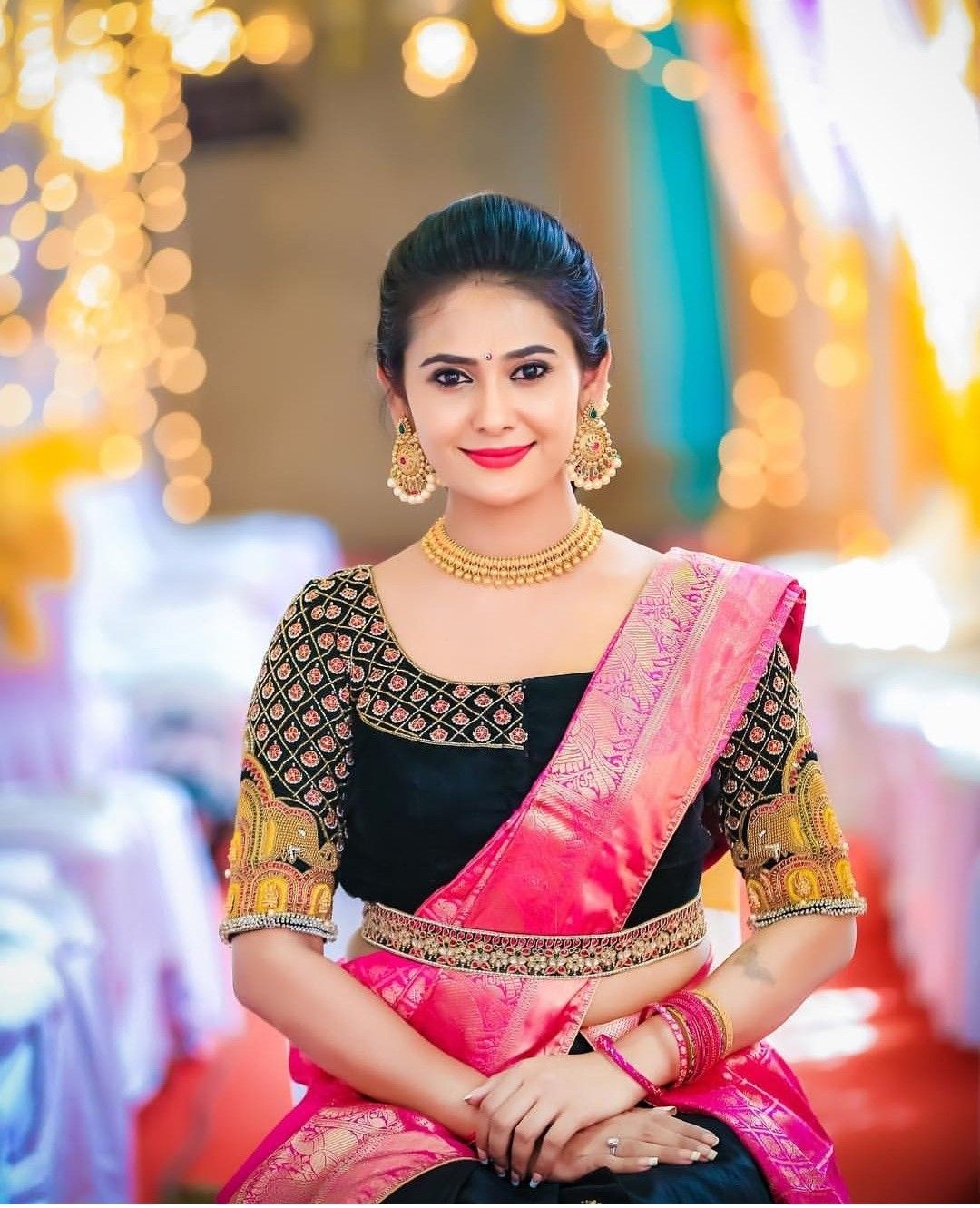 Flair it up
Now, this is the evergreen one and never makes you go wrong. Just leave the pallu wide and open to get that iconic Bollywood feel.

Corset Style Drape
Corset belts and blouses are "it" obsession that trendy girls love this season. Slip in your dissimilar saree draping styles. A corset belt in the similar print as your pallu, will emphasize your waist and highlight your bends.How to style a saree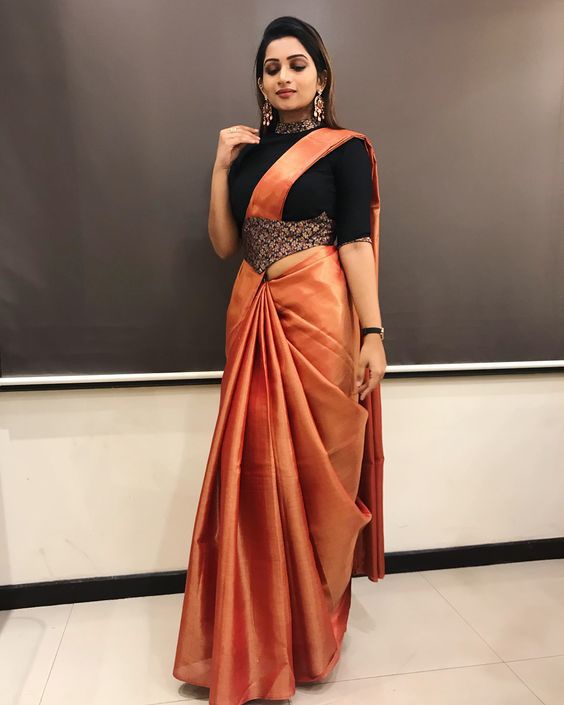 Lehenga Style Saree Drape
If you have your friend's wedding and you want to wear lehenga but don't want to purchase one then try the lehenga style saree in Kanjivaram Silk, and counterfeit the look. At present, while it necessitates some quantity of persistence and endeavour, it is absolutely better than wasting money on lehenga you will by no means wear again.How to style a saree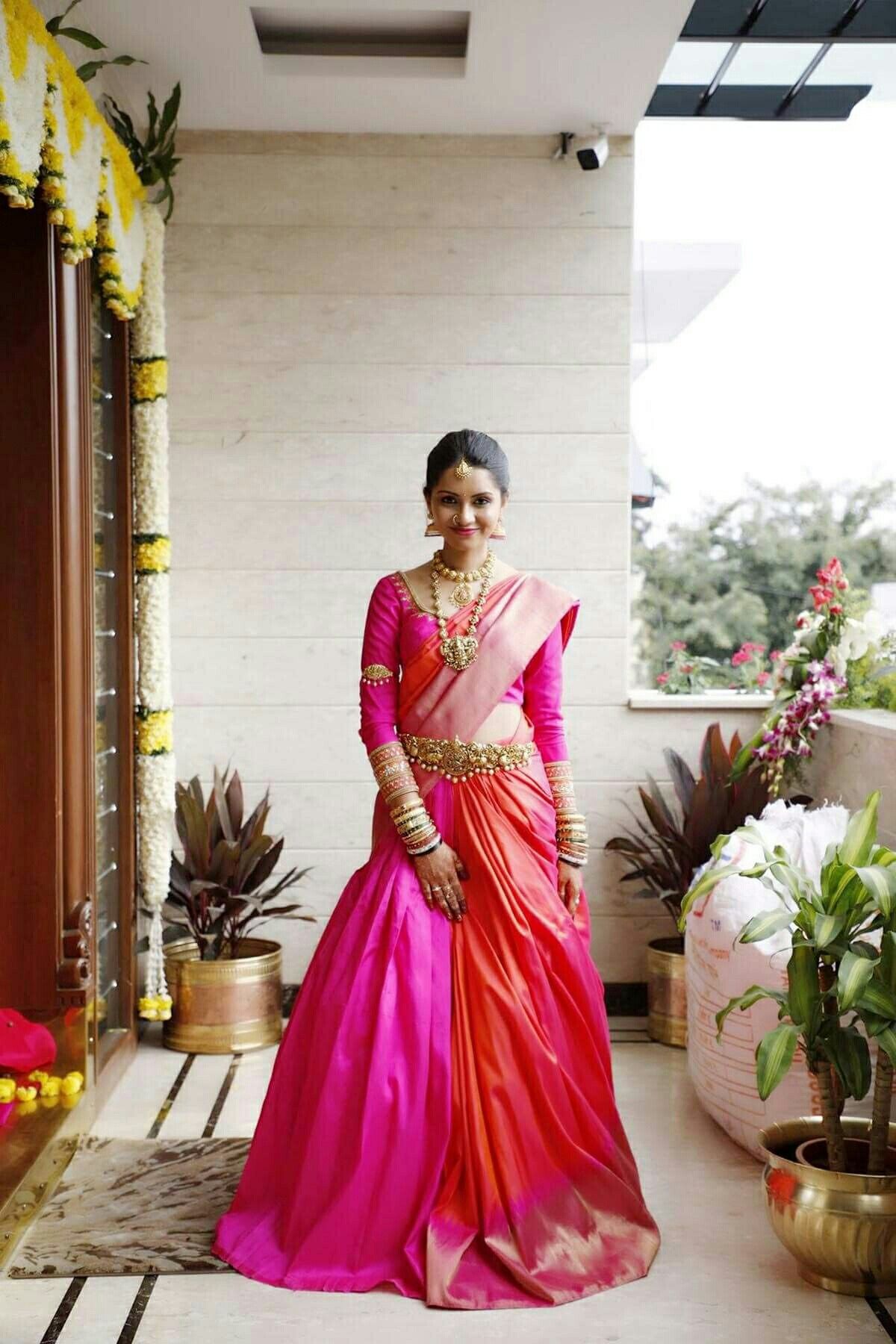 Dhoti Style Saree Draping
This saree draping manner is here to put a lot of attractiveness amongst fashionistas, give credits to its better fashion quotient. And, this saree draping style got so much attention in parties and but not any knew how to drape it then. This is a very simple drape, all you need to do is fold in the border of the saree from the left and pin at edges.How to style a saree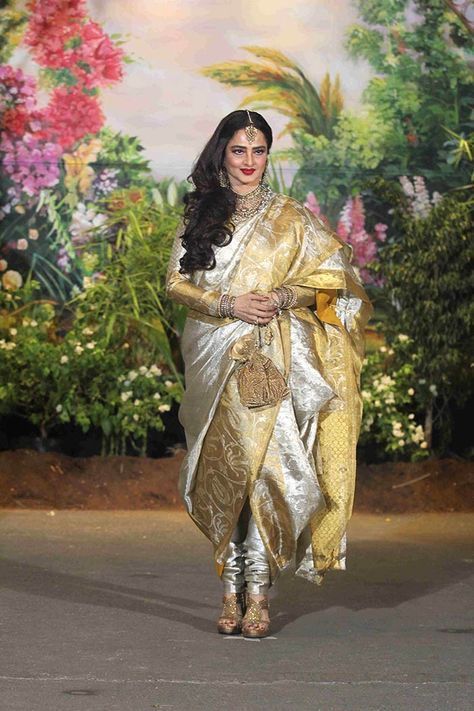 Dupatta Style Drape
The easiest and a preferred drape that has popularized by many Indian fashion icons, is all in trend. All you have to accomplish is hit upon a matching bordered dupatta that would go off with your saree. And dress in it just like Sonam Kapoor. The knockout factor is the dupatta around your neck.How to style a saree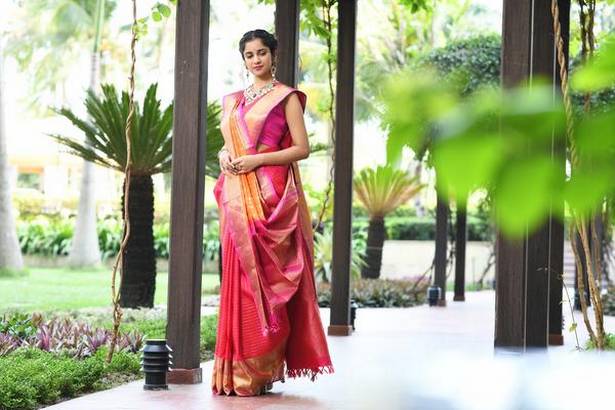 There you are, try out the above styles and let the fashion game begin…!